Here are House of Lemon we believe that life should be loaded with exceptional memories, made from phenomenal events & sprinkled with remarkable people. Which is why we only collaborate with the most talented and lovely people. Read below for our latest collaboration with some serious talent.
So you've booked the entertainment for your wedding or event, you'll get to enjoy it the entire evening and you can't wait. But what about when the night's over and you'll wake up the next morning and only have wobbly, dark distorted sound phone footage to watch back over. Our acts are the highest quality so your memories should be too. That's why we've teamed up to offer the highest quality video team around who can record their performance and your evening to watch back over again and again.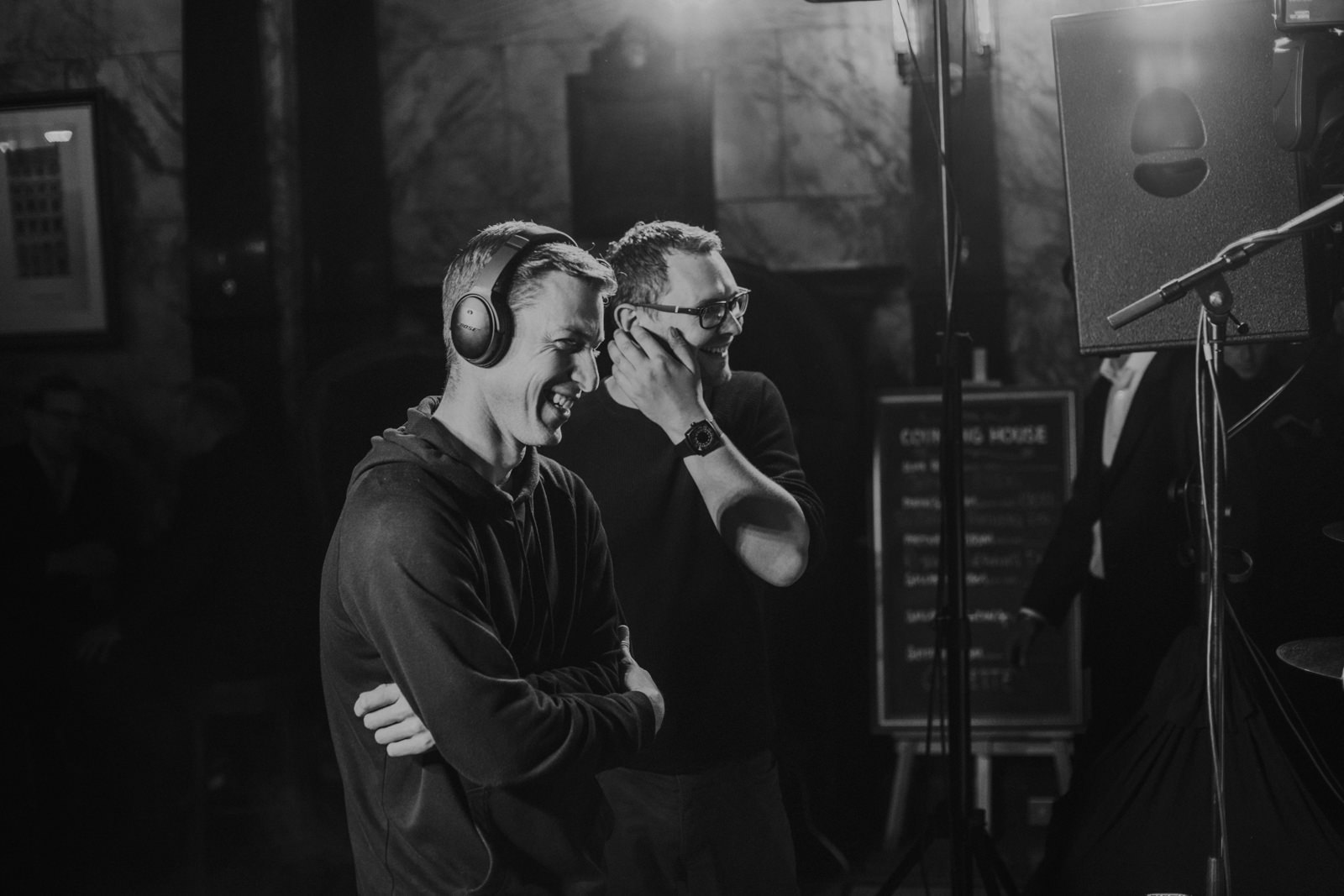 Stuart and Dan have been filming events for over a decade, spent years in audio too and their entire lives being normal, regular guys who are great to have a beer with.
Outside of their work Dan spends his time outdoor cooking- smoking every meat he can in his outdoor smoker, brewing questionable- but still drinkable, home beers and ales complimented by also making the hottest of homemade hot sauces. Stuart plays for his local football team- we can't decide whether we should tell you what team he actually supports here, 'enjoys' going to the gym just enough to be able to make up for his chocolate addiction and continually beating his dad at golf.
"We're both people people-, that's how we met, in central London, in person with no prior knowledge of each other. We love documenting events through film, we push to bring something different to the table each time that is unique to that event, venue or subject each time we shoot. We only know how to do things properly and right, there's no point in being any other way when film and editing is involved. Our approach and equipment are geared around filming events to the highest standards, from the darkest smallest venues to the largest grandest halls and beyond we're prepared for whatever your event can throw at us."
Drop us a message to hear more about what Dan and Stu can offer you for your event.