At House Of Lemon we are all about getting the party started, and our main mission is to keep the dancefloor heaving all night long. Weddings exert a certain type of pressure for Dj's, especially as there are so many ages and music-tastes packed into one room. Selecting the right tune at the right moment can be a real challenge, (as well as administering the correct dosage of cheese) Luckily the HOL Dj's know how to read the crowd and rise to the occasion every time, dropping all kinds of bangers all night long…
Below we've picked our Top Ten wedding tunes that are 100% certified party starters…

Gloria Estefan – Conga – Stone cold classic – guaranteed to get the party started and fun for all the family! We love this tune at HOL and features regularly on the wedding circuit.
Junior Senior – Move Your Feet – An absolute joy to dance too, super up-lifting with mass appeal, another HOL wedding classic.
B52's – Love Shack – Turning up the cheese dial, this song always gets a great reaction, all the kids love to jump around to this one.
Gypsy Kings – Bamboleo – Another sing along gem that gets everyone thinking they can dance flamenco!
Jamiroquai – Canned Heat – Jamiroquai shall never be forgotten! Jay Kay is an absolute legend and his tunes always get the floor grooving – this one in particular.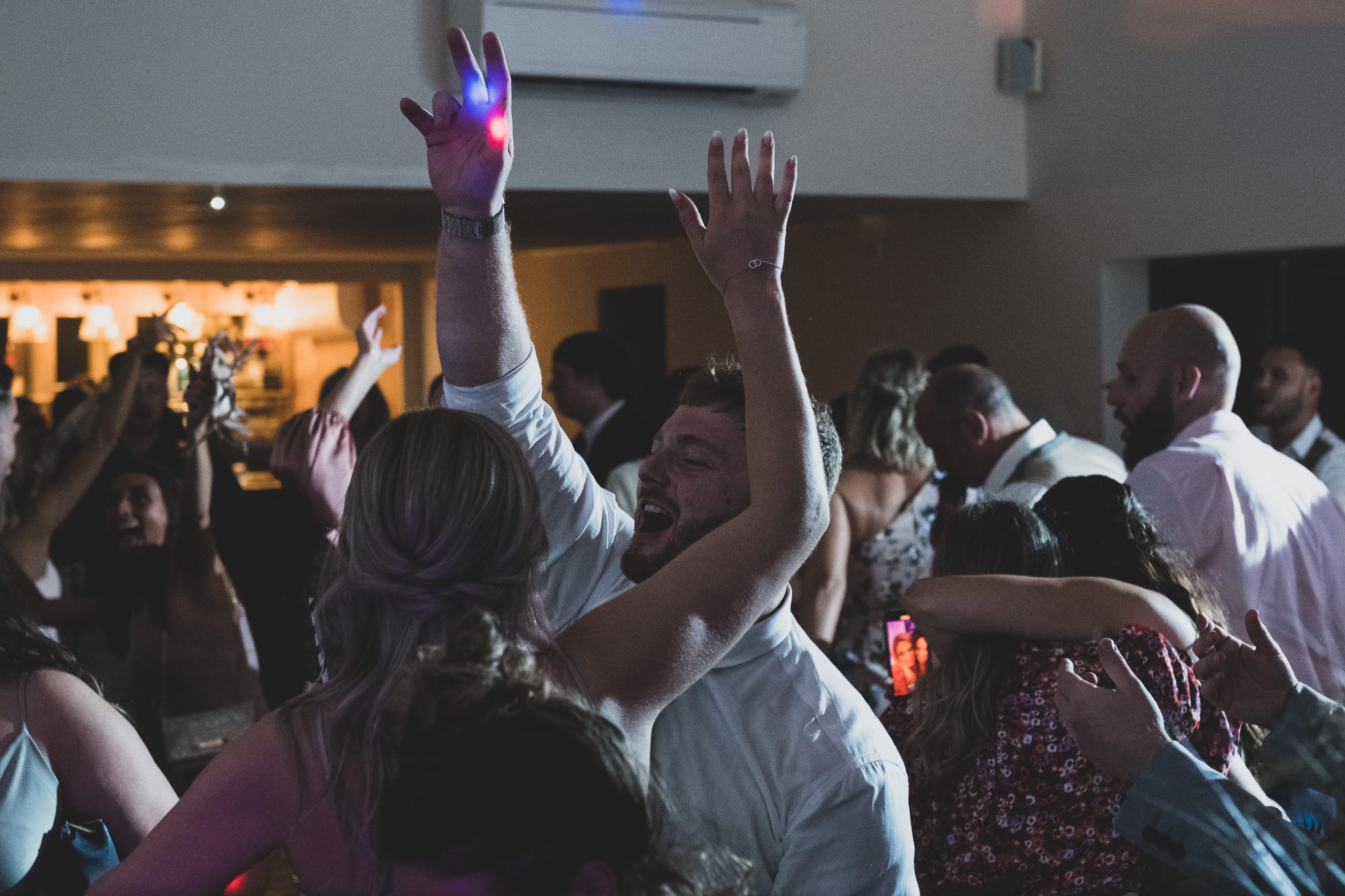 Scissor Sisters – Filthy/Gorgeous – Get everyone Vogue-ing and working the floor to this disco pop classic.
Madonna – Like A Prayer – A slower BPM but dropped at the right moment this tune will have everyone singing at the top of their lungs – Madonna at her best.
Deee-Lite – Groove Is In The Heart – 90's pop at it's finest, we love this beat at HOL.
Blur – Parklife – This is for all the guys who have their ties tied round their heads and girls who flug their shoes into the abyss hours ago! Britpop Banger!
Madness – It Must Be Love – Time to form a group hug and try not to fall over!
We hope you've enjoyed this little playlist, plenty more coming this way soon! For more information and inspiration drop us an email – Lucy@houseoflemon.co.uk