BOURBON STREET JAZZ
Making your event a celebration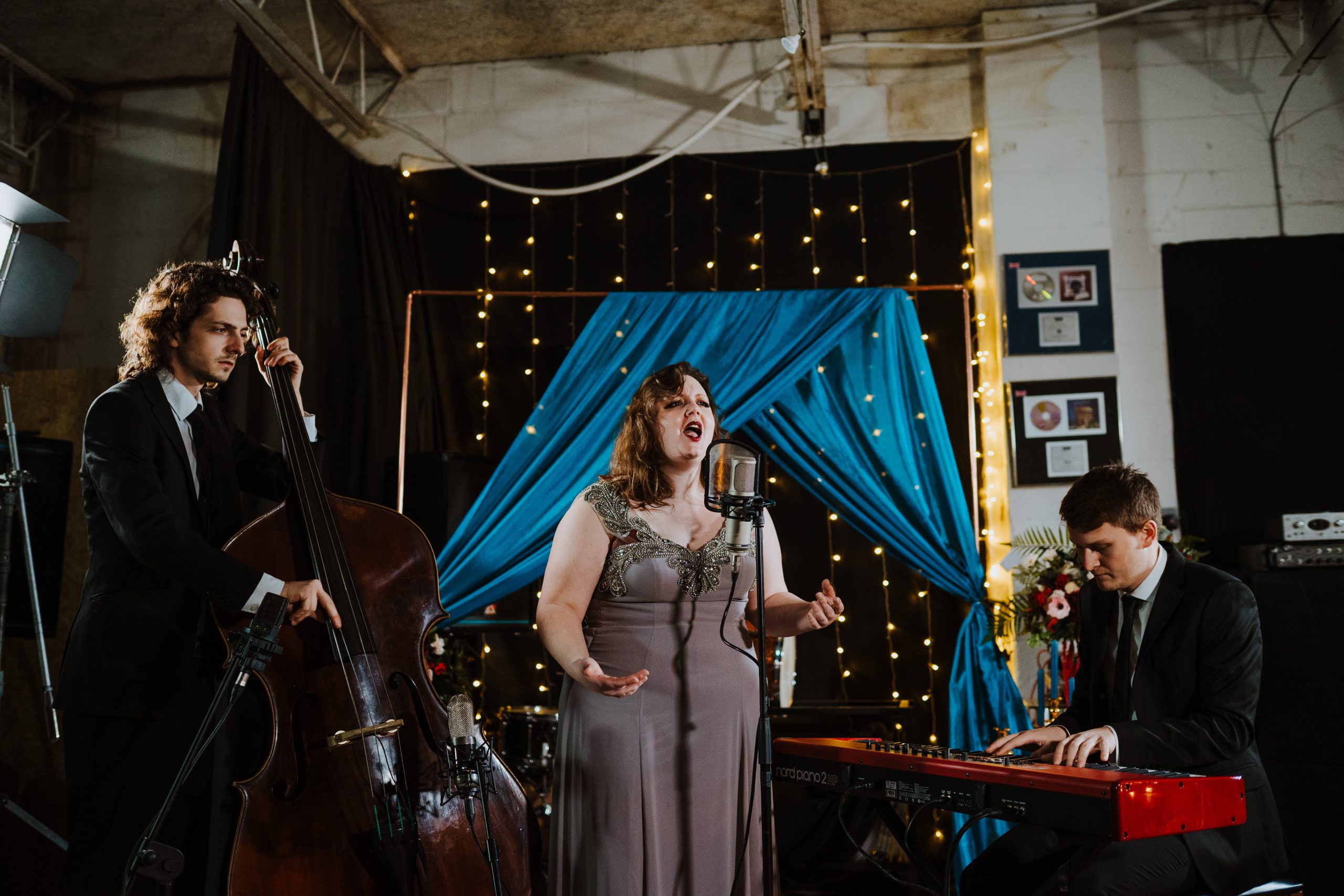 ABOUT BOURBON STREET
Full time musicians playing gigs up and down the country, Bourbon Street Jazz play well known Jazz standards like 'Summertime' 'Night & Day' and 'All Of Me' as well as Jazzed up covers of rock, pop and dance hits.
We'll help you create a warm and relaxed atmosphere for your drinks reception, bring you beautiful music as a backdrop to your corporate dinner, and even have you up dancing at your family birthday garden party.
We know every celebration is unique, which is why we offer different line-ups and set lengths as well as different ways to personalise your live music experience.
"Highly Recommended, We had Rosie at our Wedding, Rosie performed for our arrival drinks and throughout our breakfast, she was absolutely amazing, I had lots of positive comments from my guests. Rosie was very friendly and bubbly, from start to finish and the communication was excellent.Thank you for making my day even more special." Kelly Jacobs
"We hired the BST for my Dad's 60th Birthday Party. Rosie was extremely helpful and accommodating, very responsive and a pleasure to deal with. The band were great and even learned an unusual special request! They blended in perfectly with the party atmosphere and we would definitely recommend them " Rachel Bradburn
"Our guests really enjoyed themselves as they were transported back to the 1920's era and set the mood for the rest of the evening. Would highly recommend". Carrie Quantick
"Absolutely fantastic versions of so many songs we love" Dena Katz
Performers our Performers and Us Have Worked With:   Ed Sheeran  I  James  I  Marcus Mumford  I  Atomic Kitten  I  Carey Mulligan  I  Michael McIntyre  I  Dawn French  I  Paloma Faith  I  Sam Smith  I  Rita Ora  I  The Spice Girls  I  Matthew and The Atlas  I  Grace Carter  I  Lulu  I  Sigala  I  Florence & The Machine  I  James Morrison  I  Ed Sheehan  I  Paolo Nutini  I  Newton Faulkner  I  Mumford and Sons  I  Jamie Lawson  I  Gabrielle  I  Jude Law  I  The Specials
Performers our Performers and Us Have Worked With:   Ed Sheeran  I  James  I  Marcus Mumford  I  Atomic Kitten  I  Carey Mulligan  I  Michael McIntyre  I  Dawn French  I  Paloma Faith  I  Sam Smith  I  Rita Ora  I  The Spice Girls  I  Matthew and The Atlas  I  Grace Carter  I  Lulu  I  Sigala  I  Florence & The Machine  I  James Morrison  I  Ed Sheehan  I  Paolo Nutini  I  Newton Faulkner  I  Mumford and Sons  I  Jamie Lawson  I  Gabrielle  I  Jude Law  I  The Specials