ABOUT CONTEMPO
If you're searching for live entertainment that truly sets your event apart from the rest, you need look no further. 'Contempo' is a performance experience the likes of which you have never even seen before – offering up a spellbinding solo live show that you and your guests are certain to never forget.
Contempo is a stunning new musical project from world renowned session performer Ben Scott. Ben boasts a formidable resumé, having featured on multiple platinum selling records and performing across the globe alongside some of the biggest names in music. Now, he brings his virtuosic talents to bear on a totally unique, world-class live music experience.
Utilising leading-edge musical tech, as well as his own peerless musicality, Ben weaves together pitch perfect re-imaginings of some of your favourite modern chart hits – completely solo. He'll assemble each song right before your very eyes, piecing together each tune with energy, power and an unmistakable, charismatic swagger.
This breathless live show combined with Ben's consummate professionalism and touring-level stage production means Contempo is a great entertainment option for events of any scale.
THE FINER DETAILS:
A world-class solo live performance unlike any other
Set options ranging from 45 minutes up to 2x 60 minutes
Brilliant repertoire featuring the biggest anthems from the 90's, 00's and now.
Professional PA and lighting
Pre-mixed disco before and after live sets (tailored to your tastes)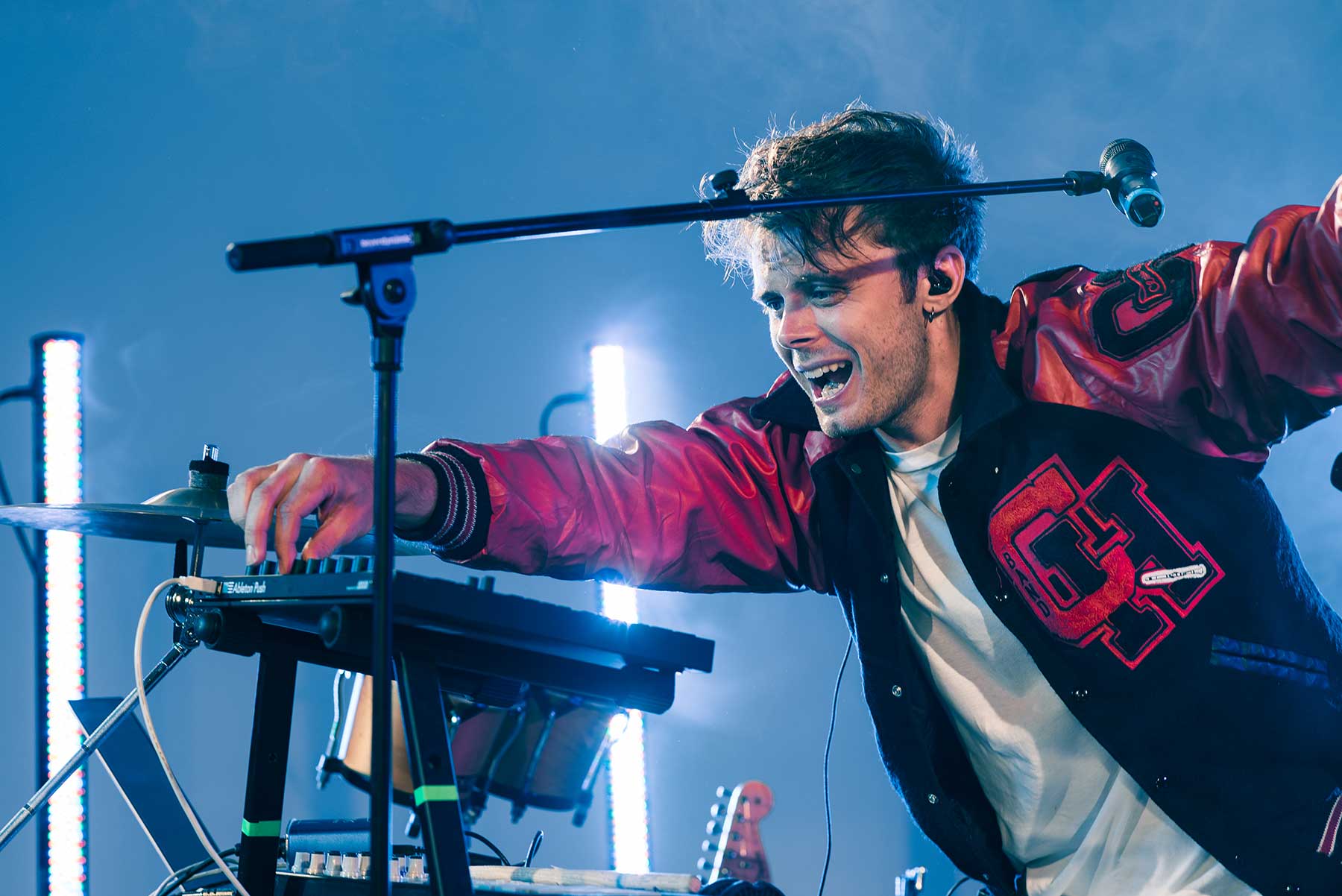 "He was amazing – so good to watch."
Georgia, Surrey
" I just want to just say a big thank you to Contempo for making our product launch night so special. Everyone commented on how brilliant Ben was and stunned by his breath-taking one-man show – Ed Sheeran eat your heart out!"
Rhiannon – Corporate Event, London.
" O.M.G. This guy is nuts. He has totally inspired our children to play the drums. Such a fun set to listen to and watch. What a spectacle! We loved him." Liz Hughes
Performers our Performers and Us Have Worked With:   Ed Sheeran  I  James  I  Marcus Mumford  I  Atomic Kitten  I  Carey Mulligan  I  Michael McIntyre  I  Dawn French  I  Paloma Faith  I  Sam Smith  I  Rita Ora  I  The Spice Girls  I  Matthew and The Atlas  I  Grace Carter  I  Lulu  I  Sigala  I  Florence & The Machine  I  James Morrison  I  Ed Sheehan  I  Paolo Nutini  I  Newton Faulkner  I  Mumford and Sons  I  Jamie Lawson  I  Gabrielle  I  Jude Law  I  The Specials
Performers our Performers and Us Have Worked With:   Ed Sheeran  I  James  I  Marcus Mumford  I  Atomic Kitten  I  Carey Mulligan  I  Michael McIntyre  I  Dawn French  I  Paloma Faith  I  Sam Smith  I  Rita Ora  I  The Spice Girls  I  Matthew and The Atlas  I  Grace Carter  I  Lulu  I  Sigala  I  Florence & The Machine  I  James Morrison  I  Ed Sheehan  I  Paolo Nutini  I  Newton Faulkner  I  Mumford and Sons  I  Jamie Lawson  I  Gabrielle  I  Jude Law  I  The Specials