NICK
Talented, Charismatic and a TV Show Winner
ABOUT NICK
We are extremely excited to have Nick as part of the House of Lemon family. Nick soared to fame overnight after appearing on the German talent show Deutschland Sucht Den Superstar (DSDS) in 2019 and his touching performances were embraced by the nation in Germany which led onto much success in Europe after he came 2nd in the finals. He has been rated as one of the best performers in the history of the show. In 2020, Nick then went on to win the singing show Germany's Got Talent , giving an unforgettable performance in the finals. 
Nick has a distinctive unique and unforgettable voice. He is a sought after entertainer, with a long list under his belt of corporate events, high end weddings, private VIP parties and prestigious European balls. From playing privately for Real Madrid's soccer star Toni Kroos to headlining the televised annual event, Germany's famous Sportpresse Ball at the Frankfurt Opera House. Nick is often found frequenting prestigious Rocco Forte hotels, such as the Villa Kennedy in Frankfurt and performing at hundreds of high end private parties all over the UK, Switzerland, Italy, Austria, Germany and Mallorca & Spain.
THE FINER DETAILS:
Nick can tailor his sets to the needs of the client and works incredibly well during wedding ceremonies, drinks receptions, dinner parties and corporate events. A live music consultation is available to discuss your needs.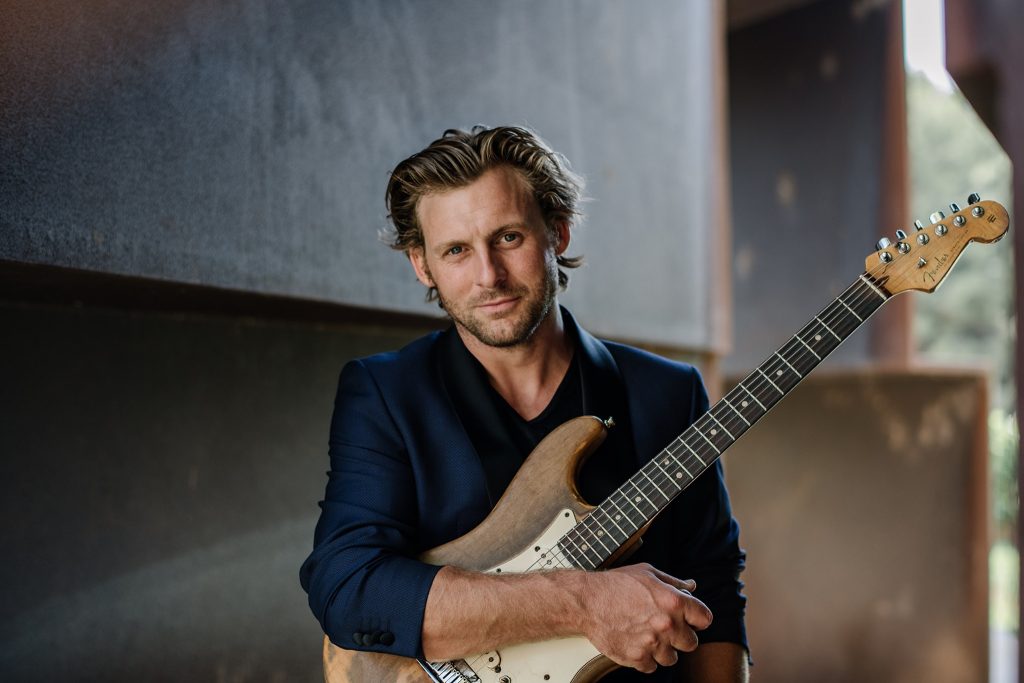 "Nick was fantastic! – we had a private party for around 30 guests and he entertained for hours, he really stepped it up for last hour and got us dancing away – great vocals and lovely guy to deal with  very relaxed and chilled – highly recommended and we will be back  for more when the summer party comes around" James & Leanne – Party
"Nick sang and played at the drinks reception part of our wedding and was excellent. His soulful acoustic sound was great, his voice  was really unique and he connected really well with the audience. He was just what we were looking for. " Chris – Wedding
"Nicci REALLY HAS GOT IT! He sang a wonderful version of 'All of Me', by John Legend for our ceremony and serenaded us over our dinner.  His performance was both touching and entertaining." Archie and Summer – Wedding – Hampshire
"Wow what a serenely beautiful and touching voice Nick has, and a top notch guy to boot! He sang for our ceremony and provided us with an upbeat cocktail set afterwards. Can't say enough about him and will definitely be recommending him to our friends in the future." Matt and Stacey King-Fallon – Wedding – Mallorca
"Nicci's wonderful performance at our wedding will stay in our hearts forever. He provided that touch of authenticity and sincerity we were looking for. An incredible talent." Kai and Adrianna Hartlett – Wedding – Dusseldorf 
Performers our Performers and Us Have Worked With:   Ed Sheeran  I  James  I  Marcus Mumford  I  Atomic Kitten  I  Carey Mulligan  I  Michael McIntyre  I  Dawn French  I  Paloma Faith  I  Sam Smith  I  Rita Ora  I  The Spice Girls  I  Matthew and The Atlas  I  Grace Carter  I  Lulu  I  Sigala  I  Florence & The Machine  I  James Morrison  I  Ed Sheehan  I  Paolo Nutini  I  Newton Faulkner  I  Mumford and Sons  I  Jamie Lawson  I  Gabrielle  I  Jude Law  I  The Specials
Performers our Performers and Us Have Worked With:   Ed Sheeran  I  James  I  Marcus Mumford  I  Atomic Kitten  I  Carey Mulligan  I  Michael McIntyre  I  Dawn French  I  Paloma Faith  I  Sam Smith  I  Rita Ora  I  The Spice Girls  I  Matthew and The Atlas  I  Grace Carter  I  Lulu  I  Sigala  I  Florence & The Machine  I  James Morrison  I  Ed Sheehan  I  Paolo Nutini  I  Newton Faulkner  I  Mumford and Sons  I  Jamie Lawson  I  Gabrielle  I  Jude Law  I  The Specials