SELFIE BOOM BOOTH
Selfies and animated photos directly to your phone.
ABOUT SELFIE BOOM BOOTH
The Selfie Boom Booth is a brilliant, fun addition to your special event . Your guests will love using it and will keep them entertained as they share all the fun and magic of your day. It's a fantastic way to capture the smiles, laughter and wild antics of your guests.
The Booth instantly shares photos and animated images of you and your guests having fun at your event – it's as easy as sending a text! The animated shots from the GIF booth are social media-ready and can be posted and forwarded on immediately.
The  Booth is freestanding, with no need for electric sockets, making it perfect for indoor and outdoor events. The petite, battery-powered booth is set up by a friendly team member so it's ready for action when you are. And to keep all that fun going smoothly, our team member will be with the Booth during your event.
You've the option of booking complimentary fun props for your guests to be silly with. You can choose to have complimentary vibrant, snazzy backdrops too! You're also welcome to add extra hours on during your amazing event (nearly everyone wants to because it's so much fun).
The Booth can be used outside or indoors: you're the Funmeister, the choice is yours. It's petite, compact, and battery-powered, so no plugs or extension cords are needed.
If you want, you can opt to use our complimentary fun props and backdrops. Whatever you choose to do, an attendant will be there to make sure that 100% fun is delivered.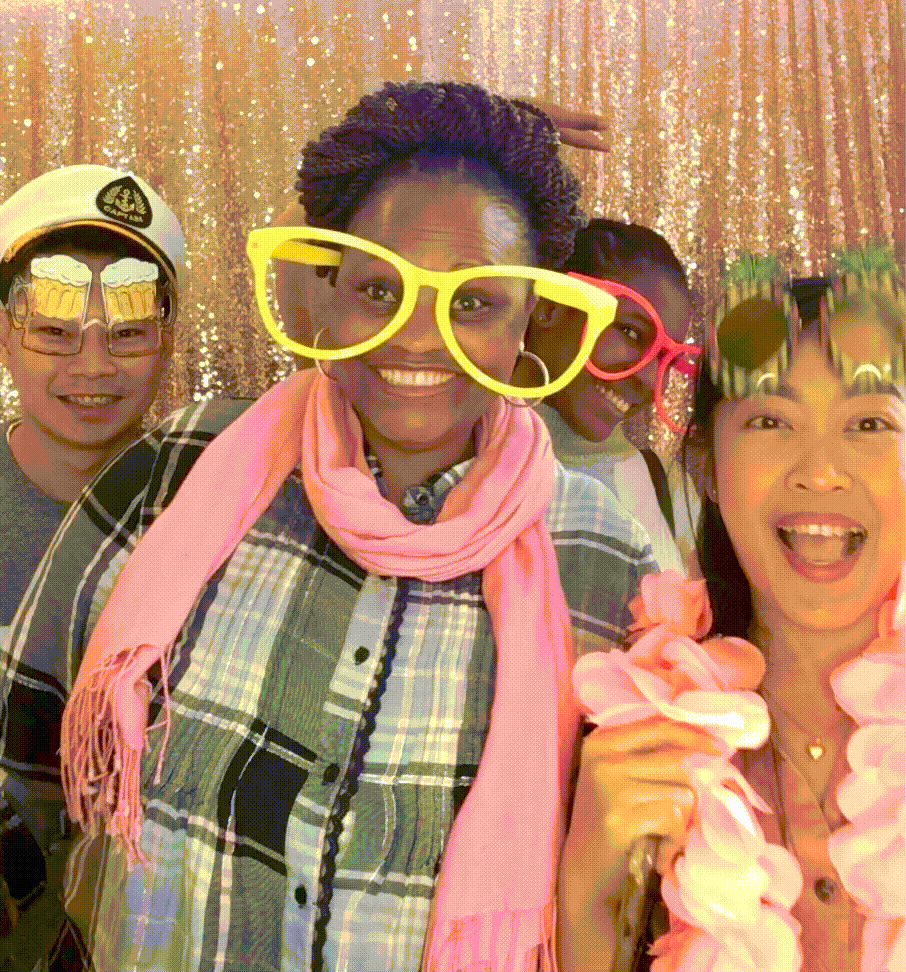 "You will have the best time with this!"
Gustavo Vitolo
"Five full stars for the Booth, it is SOOOOOOOO MUCH FUN!!! We hired the Booth for my birthday party and it was an absolute hit, everyone loved it and it was used the whole night long. Looking through all the images after the party has been such a giggle and it's been so great seeing our friends and family have so much fun. A MUST for every party!!!"
Jessica Campbell
" LOVED everything about the Selfie Boom Booth. We hired in in for my partners 40th birthday party and it added so much fun for all ages. Highly recommended"
George Reynolds
Performers our Performers and Us Have Worked With:   Ed Sheeran  I  James  I  Marcus Mumford  I  Atomic Kitten  I  Carey Mulligan  I  Michael McIntyre  I  Dawn French  I  Paloma Faith  I  Sam Smith  I  Rita Ora  I  The Spice Girls  I  Matthew and The Atlas  I  Grace Carter  I  Lulu  I  Sigala  I  Florence & The Machine  I  James Morrison  I  Ed Sheehan  I  Paolo Nutini  I  Newton Faulkner  I  Mumford and Sons  I  Jamie Lawson  I  Gabrielle  I  Jude Law  I  The Specials
Performers our Performers and Us Have Worked With:   Ed Sheeran  I  James  I  Marcus Mumford  I  Atomic Kitten  I  Carey Mulligan  I  Michael McIntyre  I  Dawn French  I  Paloma Faith  I  Sam Smith  I  Rita Ora  I  The Spice Girls  I  Matthew and The Atlas  I  Grace Carter  I  Lulu  I  Sigala  I  Florence & The Machine  I  James Morrison  I  Ed Sheehan  I  Paolo Nutini  I  Newton Faulkner  I  Mumford and Sons  I  Jamie Lawson  I  Gabrielle  I  Jude Law  I  The Specials