Oh Weddings – I can't wait until we can be reunited, but until then I'm enjoying looking back at the epic ones that we have been part of. One of my all time favourites was F & B's epic celebration at The Albert Hall in Manchester. For me this was the perfect venue for a music loving couple. A venue that has hosted some amazing bands, the atmosphere in the main room was buzzing and our Herringbone lads brought their talent and charm to add to perfect an already epic wedding.
The band played a more relaxed set during the end of the wedding breakfast to get guests warmed up as you can see from the shots below – their acoustic roaming set up worked perfectly.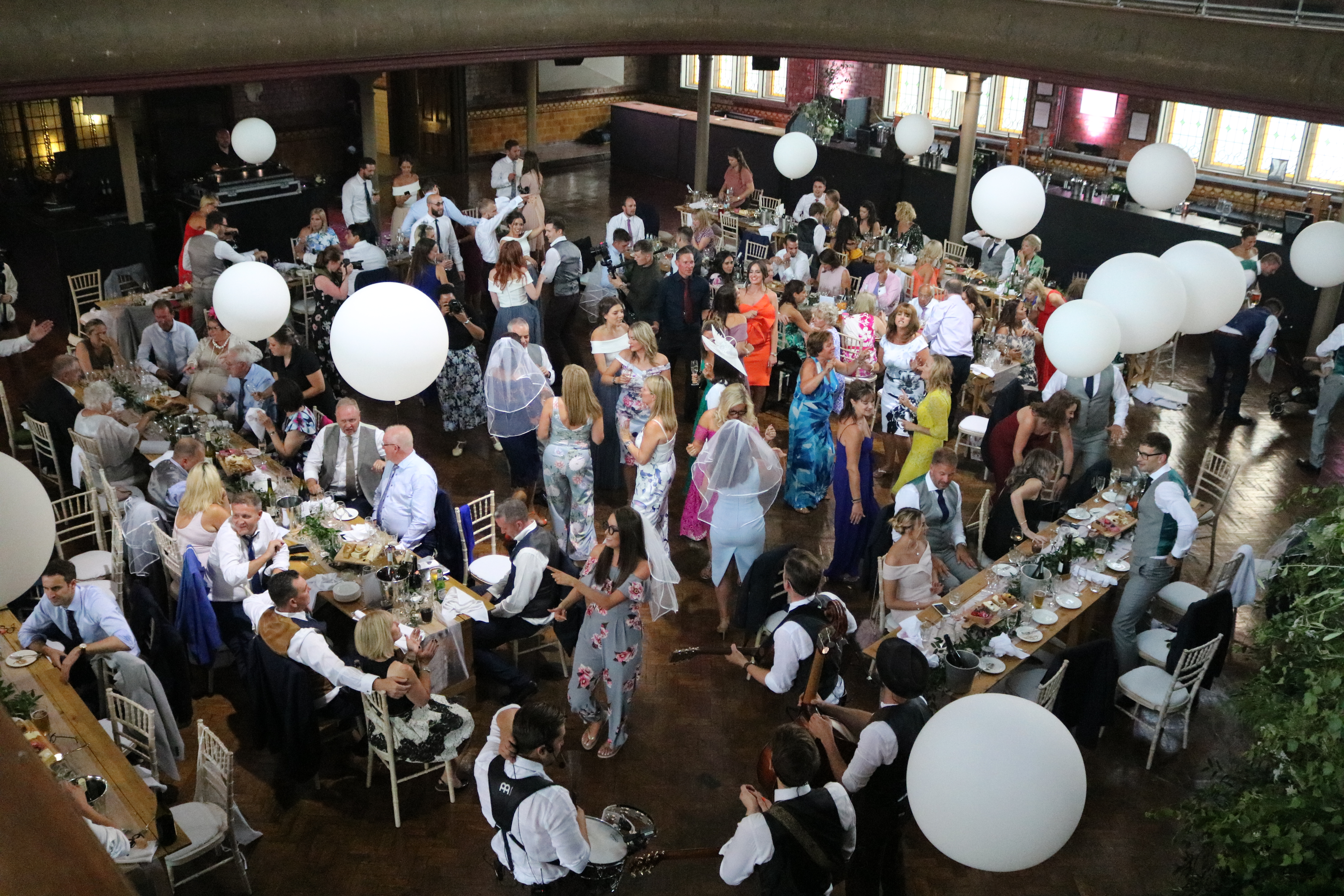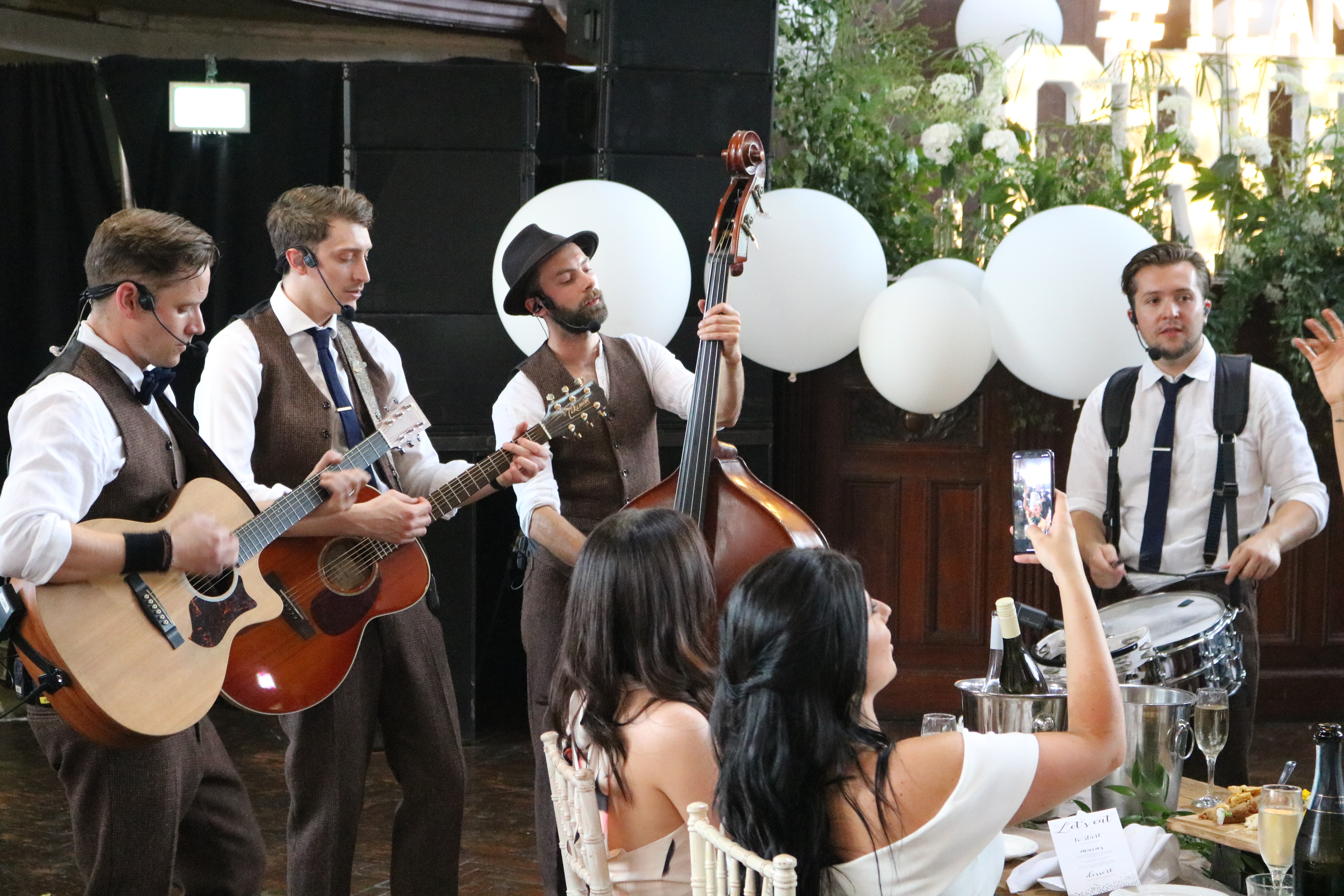 As the day turned into the evening the band upped their energy and although still roaming amongst guests on the dance floor (but this time amplified through the venue's amazing sound system), smashed out their party sets and made an impression to last a lifetime.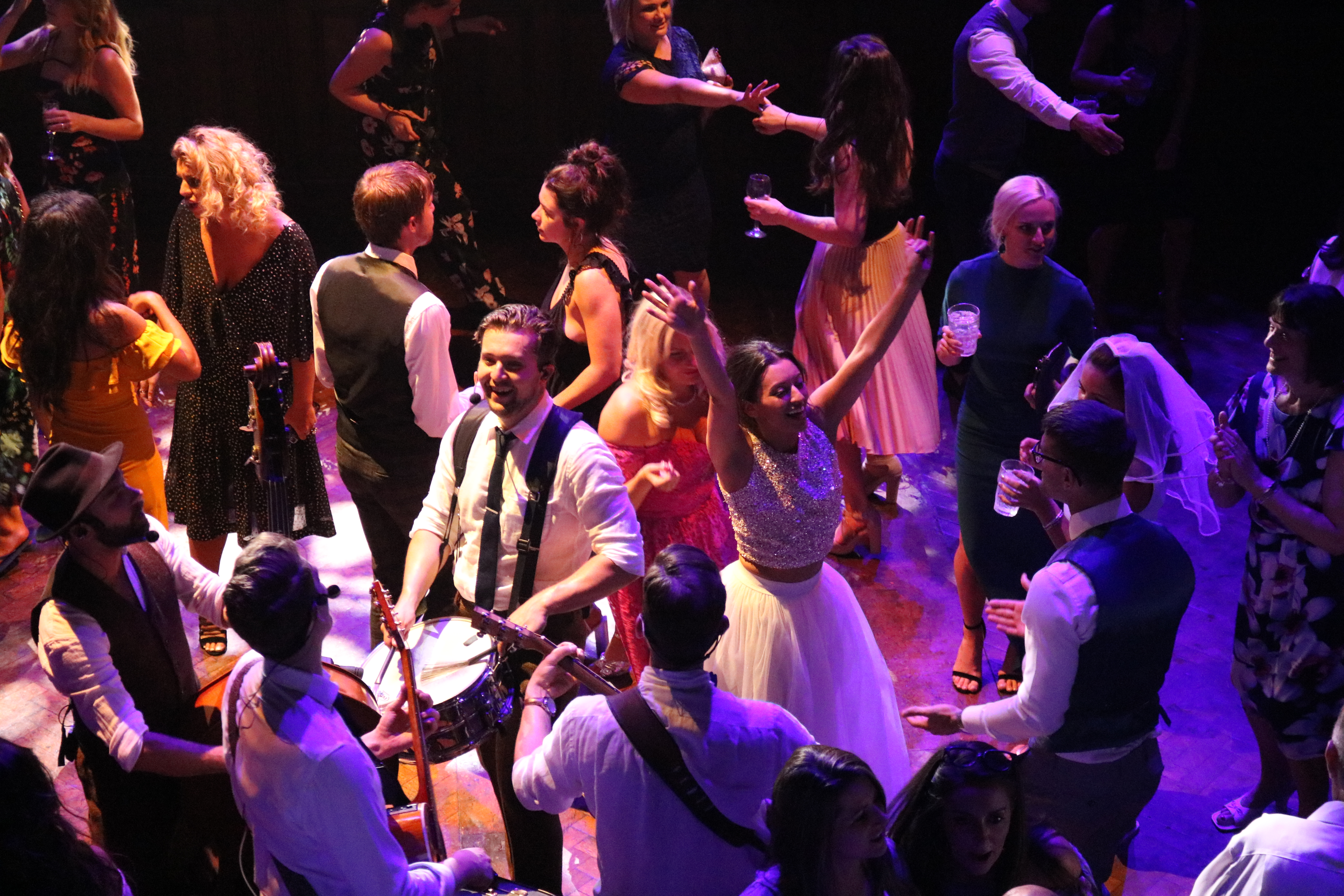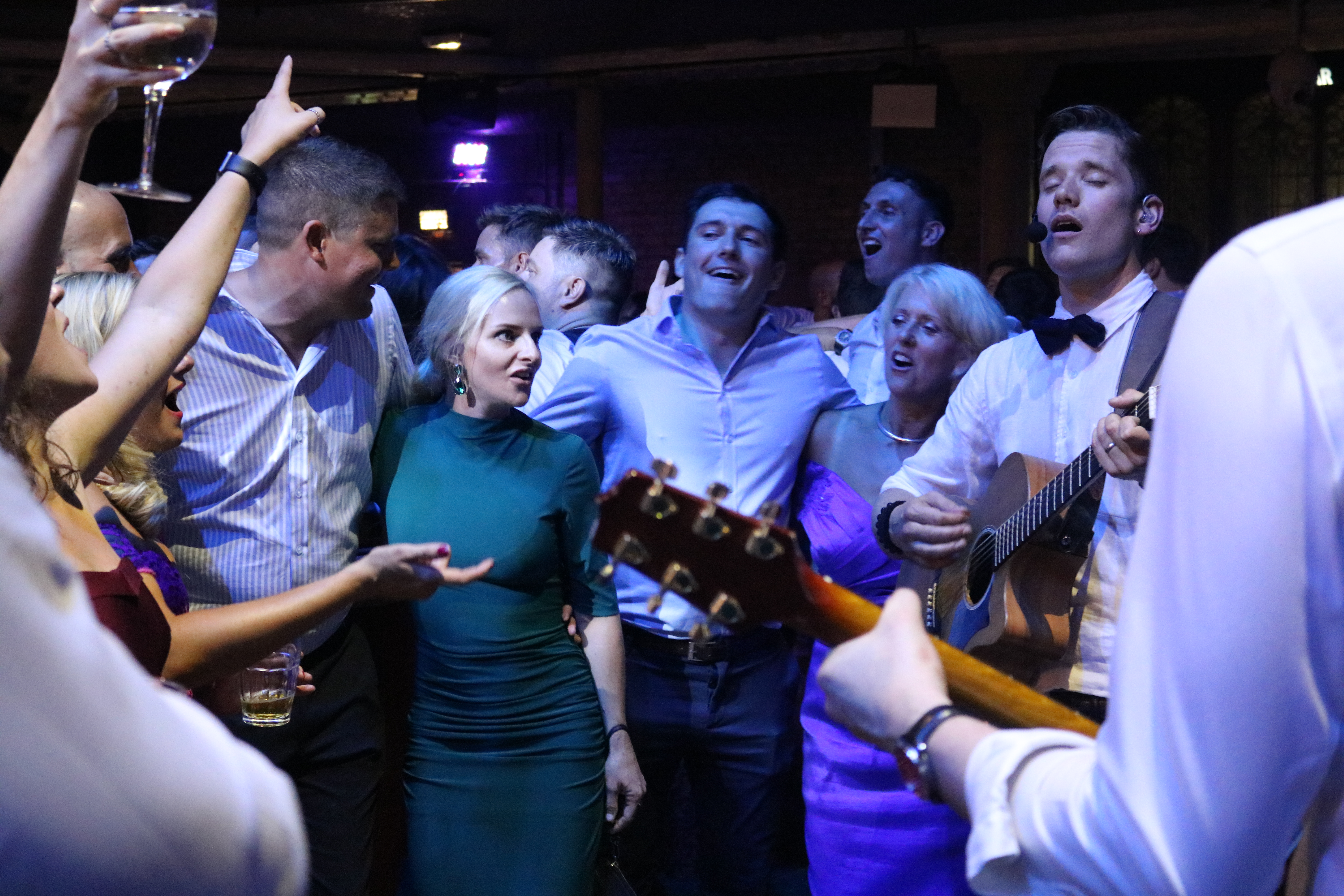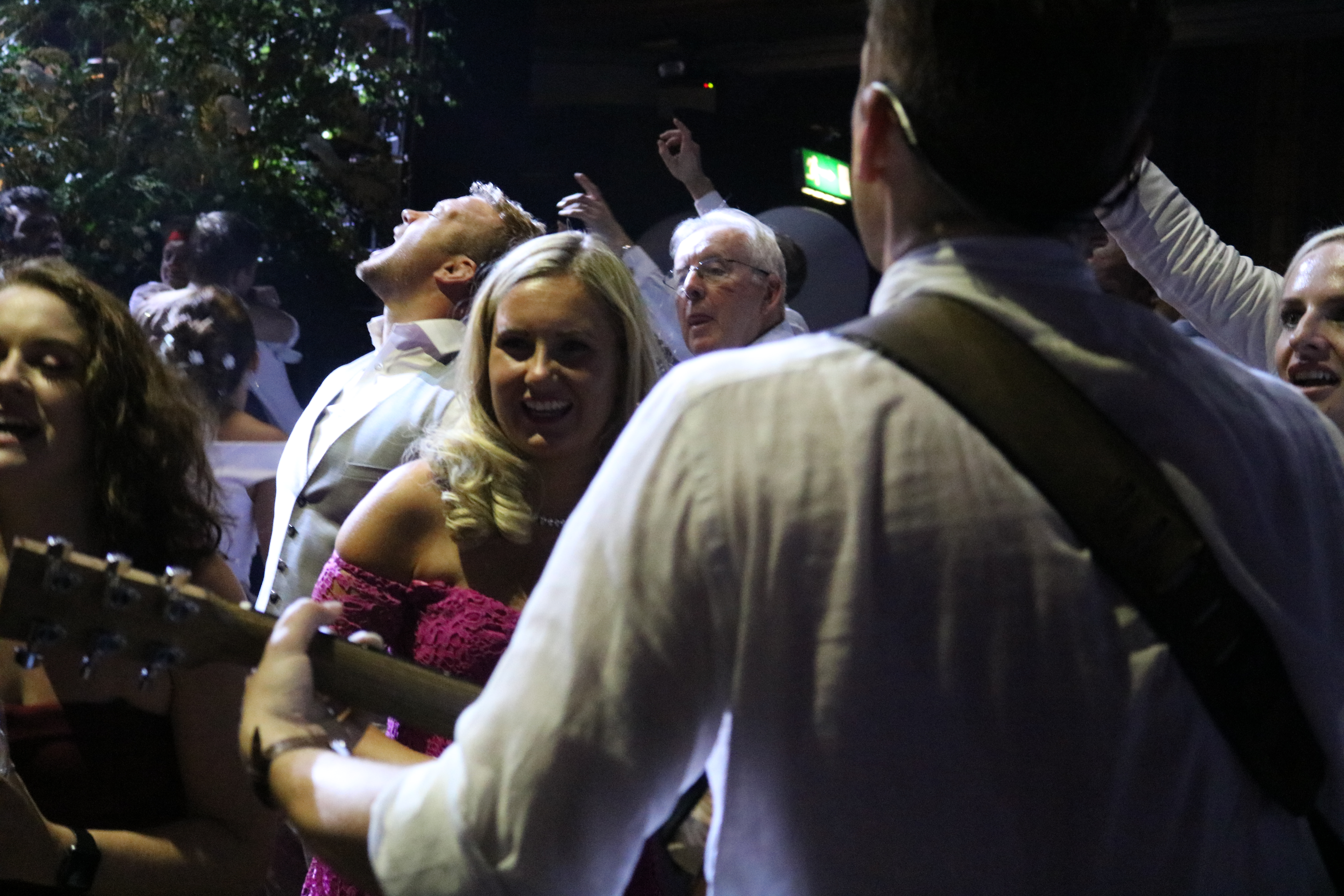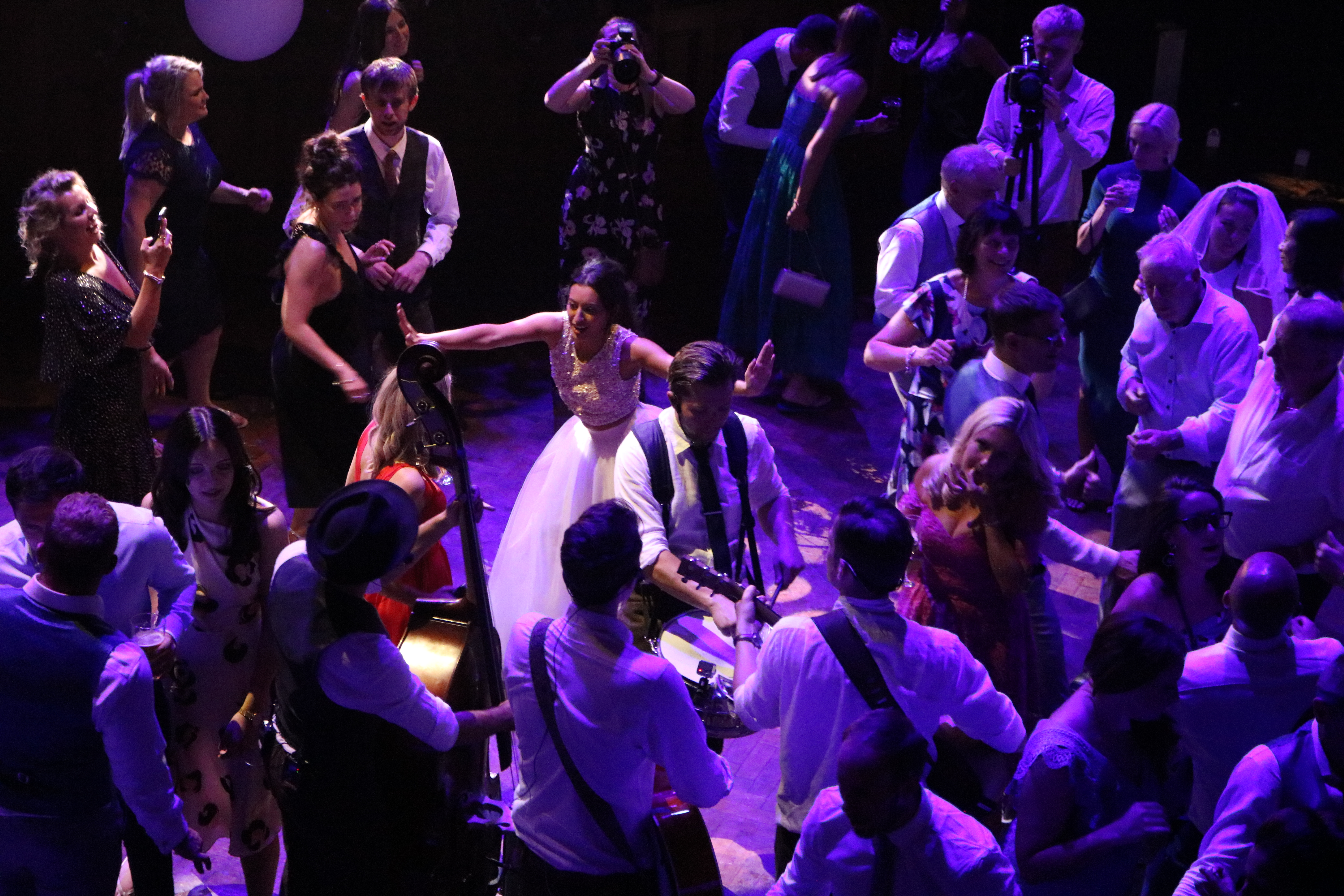 What a band, what a crowd, what a venue. All the perfect elements came together to make one of the best wedding receptions I've ever been part of. The Herringbone Cocktail Club delivered to the highest standard, filled the dancefloor so much so that the bride ditched the DJ and asked the band to play an additional set!! Wedding perfection right there.
Last song of the night –  'Don't look Back In Anger' by Oasis, the perfect end to a Manchester wedding.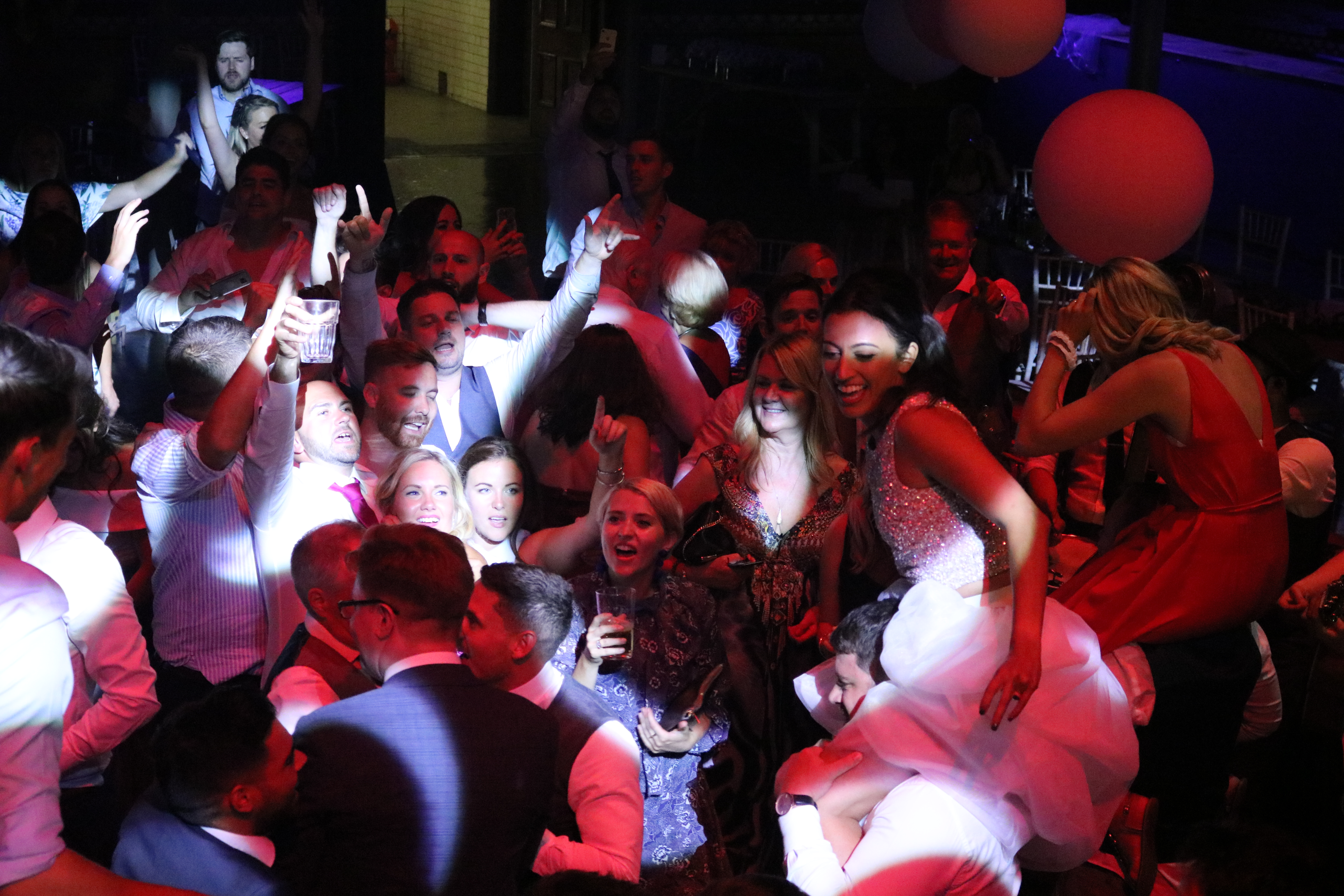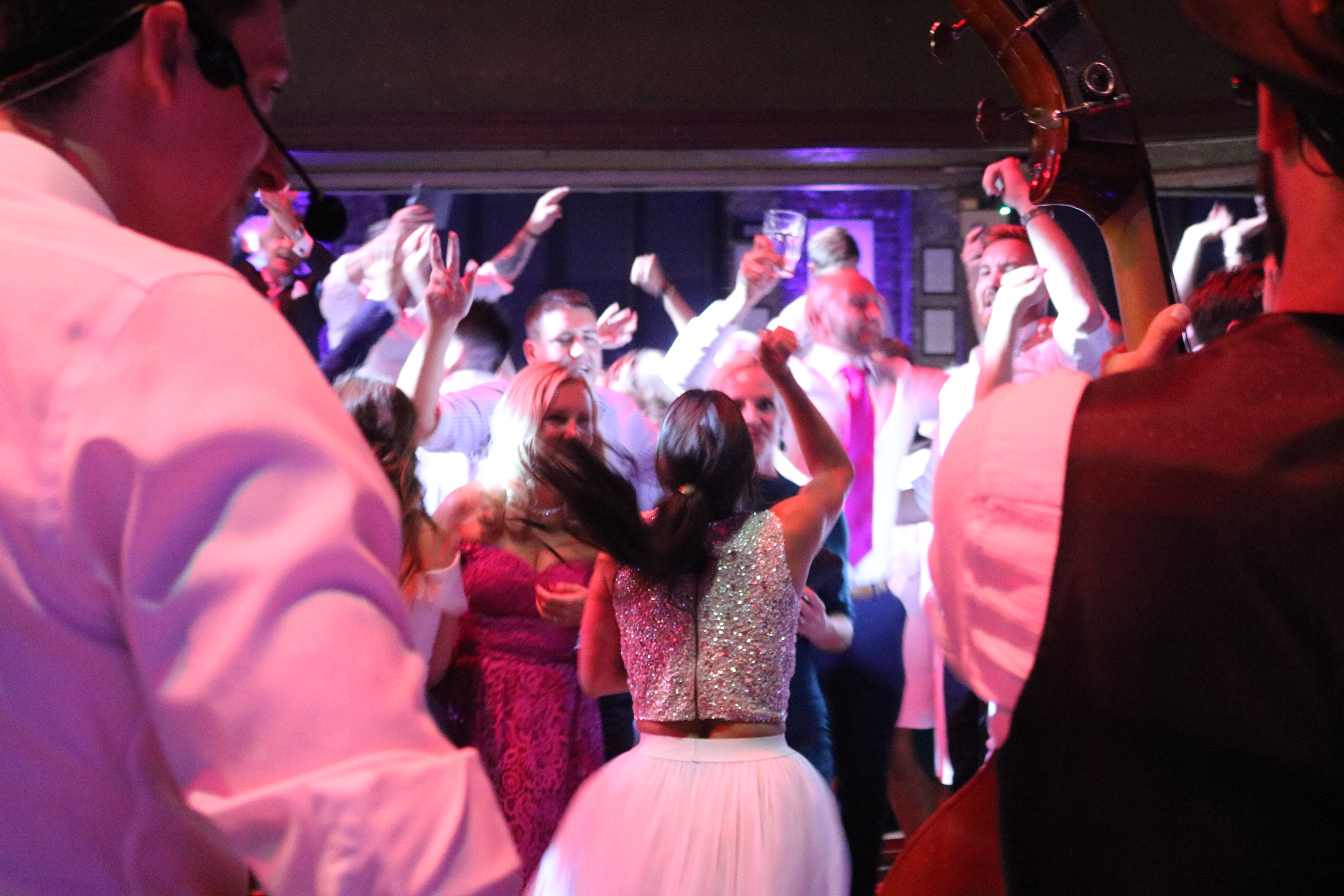 "What can I say, The Herringbone Cocktail Club were amazing. We wanted something a little different and ultimately wanted everyone up dancing by the end of the night. Halfway through dessert and 3 songs in all of our guests were on the dance floor and I'm pretty sure most never left it! We were overwhelmed by how good they were and the atmosphere they created. Roaming the room meant they got everyone involved, their mashups were totally original and the fact they learnt our first dance added an extra special touch. We loved them so much we paid for an extra set on the night. Our guests were totally amazed by how different and how good they were and still, three weeks later, it's all people can talk about. We couldn't recommend these guys more highly if you want a good party with everyone on the dance floor! They really did make our day!"

Fran Slager, Bride.