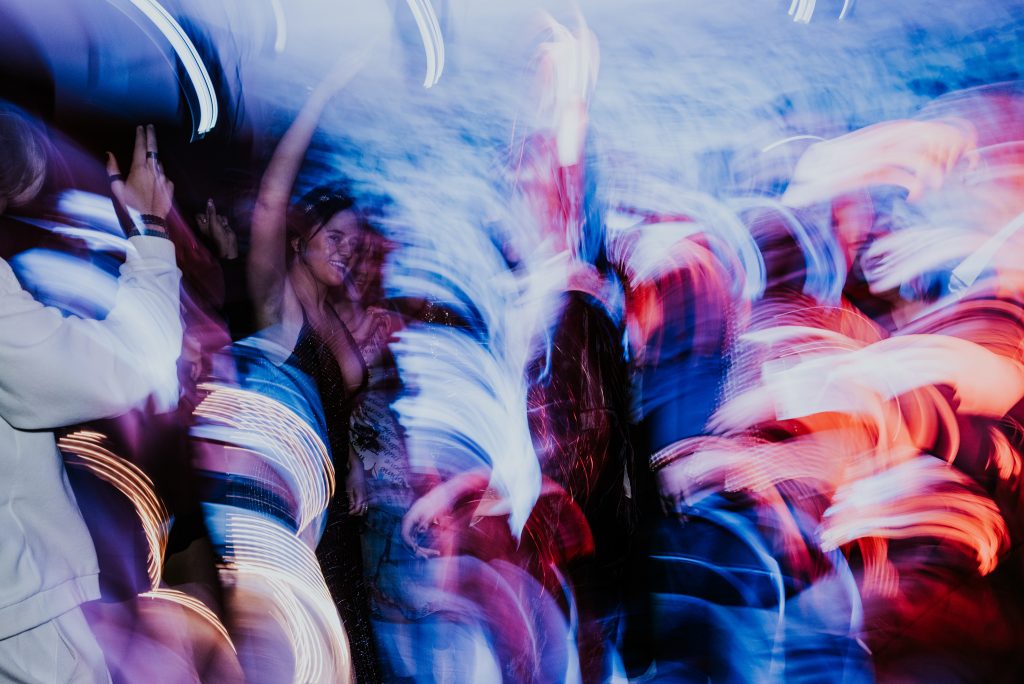 Last weekend I stayed in an absolutely beautiful hotel in Copenhagen called Manon des Suites (check it out, pic below – it was unbelievable – the space around the swimming pool has had me inspired for days). Being in that space made me use all my senses to experience my surroundings, and and it got me really thinking about how important it is to activate all the senses when delivering luxury experiences and events. Our motto here at House of Lemon is that "we believe that life should be loaded with exceptional memories, made from phenomenal events & sprinkled with remarkable people" – the experience we have of the world around us involves using our senses (sight, sound, smell touch & taste) and so it is vital for all these to be stimulated when helping clients to create memories. As a live music consultant and event planner it's really important to me that my clients and their guests experience only the best through their senses….below are some of the ways that I ensure senses are stimulated when I deliver my events, as well as examples of memories that have been made for me at events, through awakening of my senses.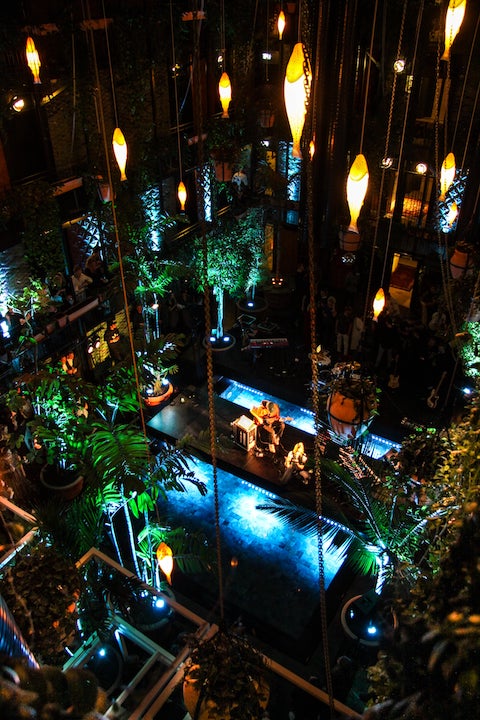 Sound  – clearly this is a big one for me, the main service that House of Lemon provides is live music, which of course activates (perhaps the most important sense) , the sense of sound. When advising my clients who they should choose from our roster I ask what kind of event space the band will be playing in, what the vibe of the event is, the mood they wish to create and whether they are looking for more of a background performance, or for it to be the main focus of the evening.  A quality sound experience has to be delivered through great equipment to get the best result, so we make sure that the equipment we use is top notch so that you get the best aural pleasure available.
Smell – Many people believe that smell is the most powerful of the five senses. Apparently, smell is the only one of our senses that goes directly into the limbic system of our brain which is where our emotions are stored. Smell can make us remember certain moments and life experiences. Whenever I smell beer, it takes me back to my teens and twenties, which were mostly spent in music venues with beer stained floors and beer flying through the air during the gigs (which would usually end up in my hair and the smell would follow me around until I had a shower the next morning!). Coincidence? I think not. In my head Beer = Gigs. (NB –  I don't drink beer, it is just the smell that gets that memory going). I have a habit of burning incense at my showcases (Nag Champa if you're asking), some of my musicians even say that the smell of incense instantly makes them think of House of Lemon. I quite like that. 🥰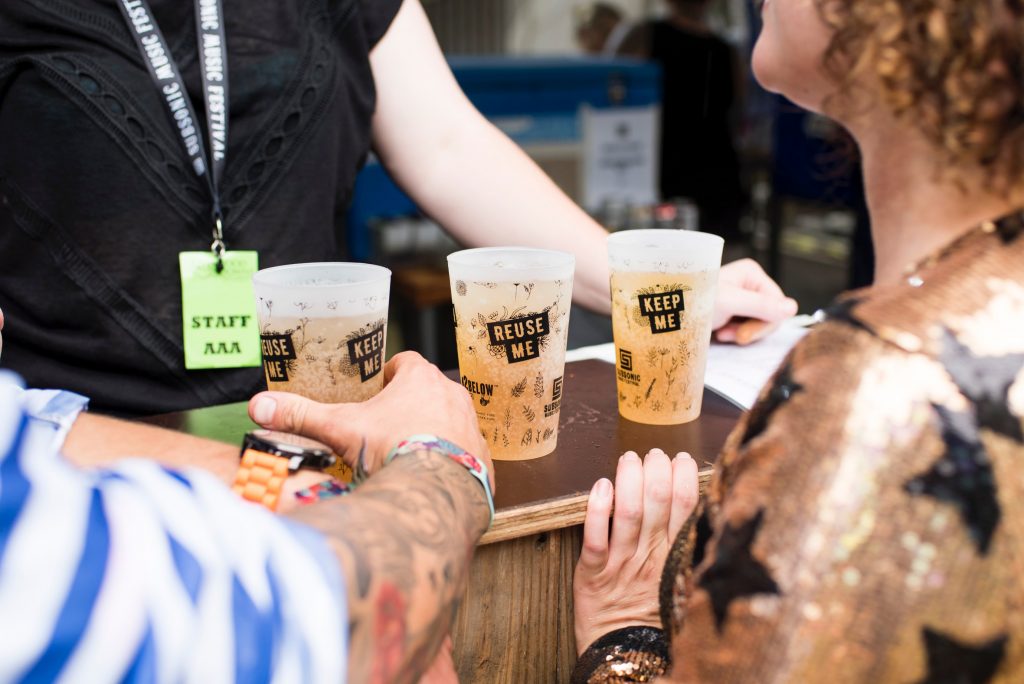 Sight – The space that inspired me so much in Copenhagen really ignited my sense of vision. There were plants and big ceramic lit fish hanging from the ceiling, The glitter ball rotating around with lights reflecting off the pool and walls made the space during the evening so magical. Just sitting in that environment inspired me. Beautiful visuals are guaranteed to capture attention and styling is a really important part of any event. Stage design is often overlooked but florals to frame the live music is one of my favourite ways to make a usually boring stage structure into a beautiful one. Great lighting is also a real memory maker – creating the perfect ambience with lighting will cement those images and evoke feelings during a live performance. A gig that has always stuck in my mind is the first time I saw Coldplay. They had green lasers projected into the crowd as they played 'Clocks', the mix of the song and visuals was massively moving and I think about that performance each time I hear that song.
Touch – In the hotel I mentioned above, the lift walls were wallpapered with faux animal fur – and I just HAD touch it every time I got into the lift! The hotel interior designers made the simple task of going from one floor to another into a sensory experience. The most memorable lift I've ever been in by far! Real connection can be made through touch – furniture, textures and flowers at events are great ways of bringing touch into the mix.
Taste – For me this is a tough one to get right as people are all different when it comes to food and drink preferences. I think that having a range of options for guests is always a good idea and I will always advise this to my clients. One of the most impressive catering companies I have worked with is  Rhubarb – their interactive desert stations are second to none and evoke nearly all of the senses. Another reason food is becoming increasingly important is due to dietary requirements. If a guest isn't catered for or feels like that aren't being looked after this can leave (an actual) sour taste in their mouth and memory of the event. I'm pretty picky when it comes to food and I always appreciate it when a venue or host makes sure that I am well catered for. I recently stayed at the gorgeous Heckfield Place and was blown away by their options when it came to a gluten free afternoon tea – I've never tasted so many delicious gluten free cake options in such a stunning room. Another memory that will be ingrained into my mind.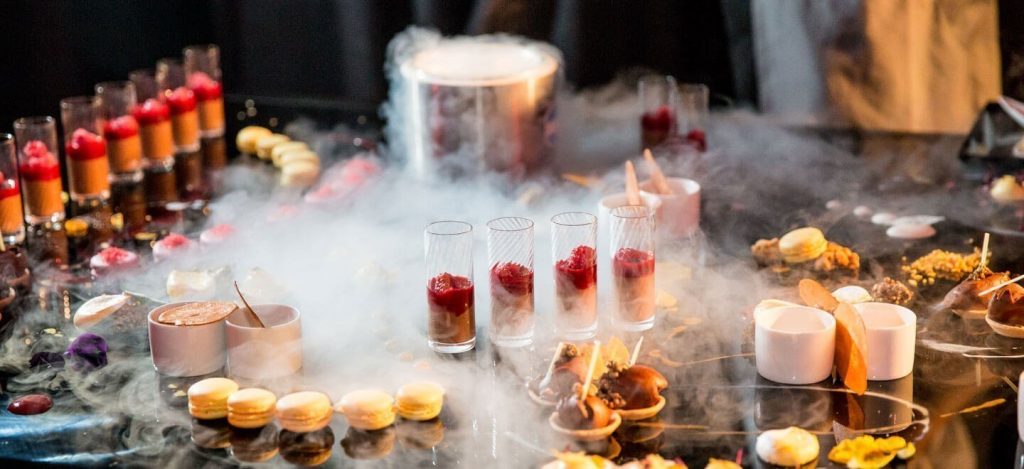 Thank you to my friend Holly for the Copenhagen Hotel recommendation – this woman knows epic spaces when she sees them. If you're looking for someone to style and plan your event Holly and I offer a bespoke package – expect impeccable planning and outrageously perfect styling when we collaborate (all of your senses will be activated with first class experiences in all areas) . Drop us a message for more info!