Last summer we were brought on by one of our favourite wedding planners, Michelle at Elegante, to help bring amazing live performers to one of her very special weddings. We supplied three different acts for entertainment throughout the day on the beautiful Osea Island.  
We had a few consultations with the bride and groom to determine exactly what would work for their special day and magic followed! As the event was being held on an actual island, we had some serious logistics regarding tide times – the island was only accessible at two times during the day so everything (all the equipment and production as well as the performers) had to be loaded on and off during these times. With precision planning everything went perfectly, memories were made and epic music performed.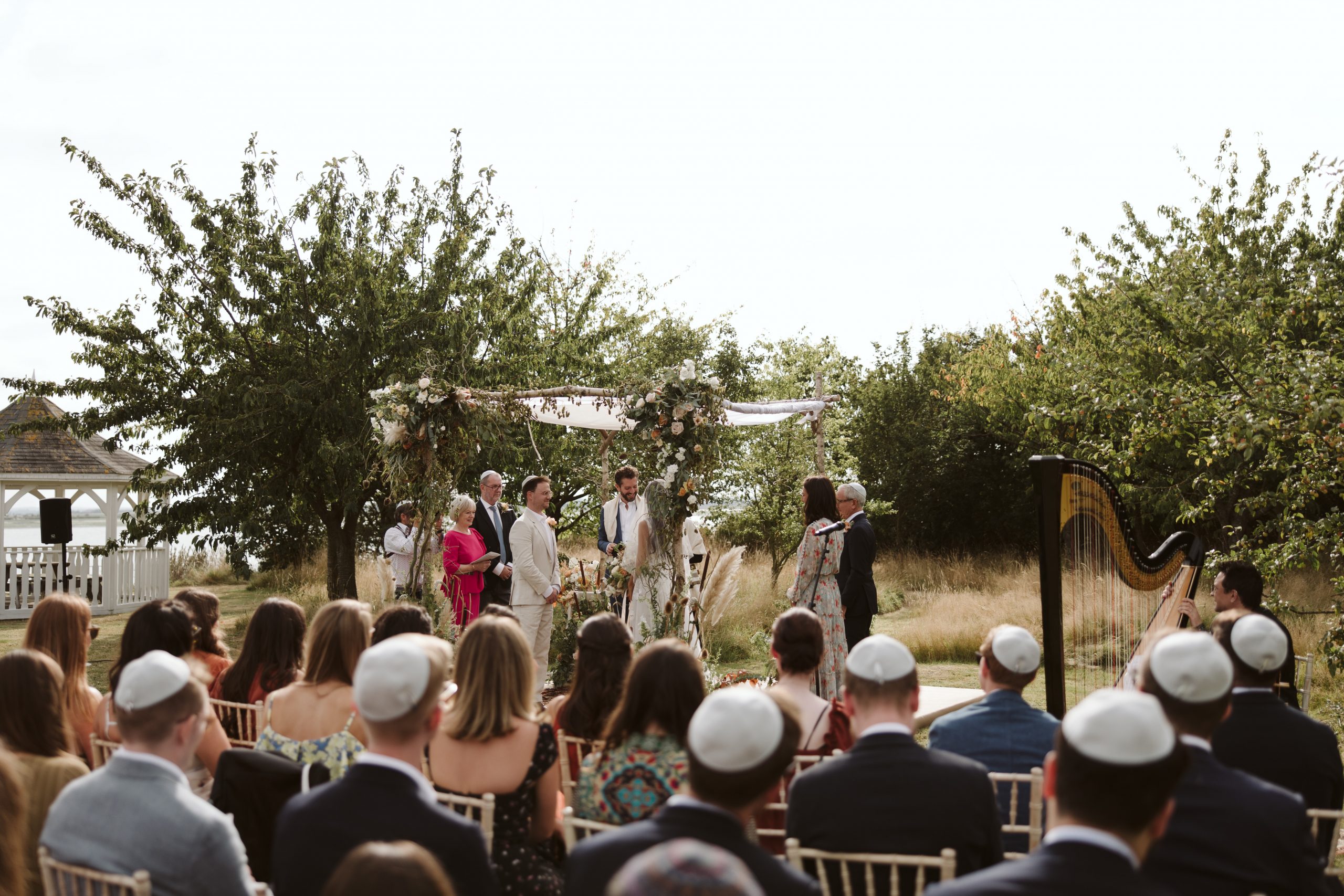 The beautiful ceremony was outside in the 'Captains House Garden' and our amazing harpist, Tom, played during this part of the day. Cue a romantic, sunny, glorious ceremony.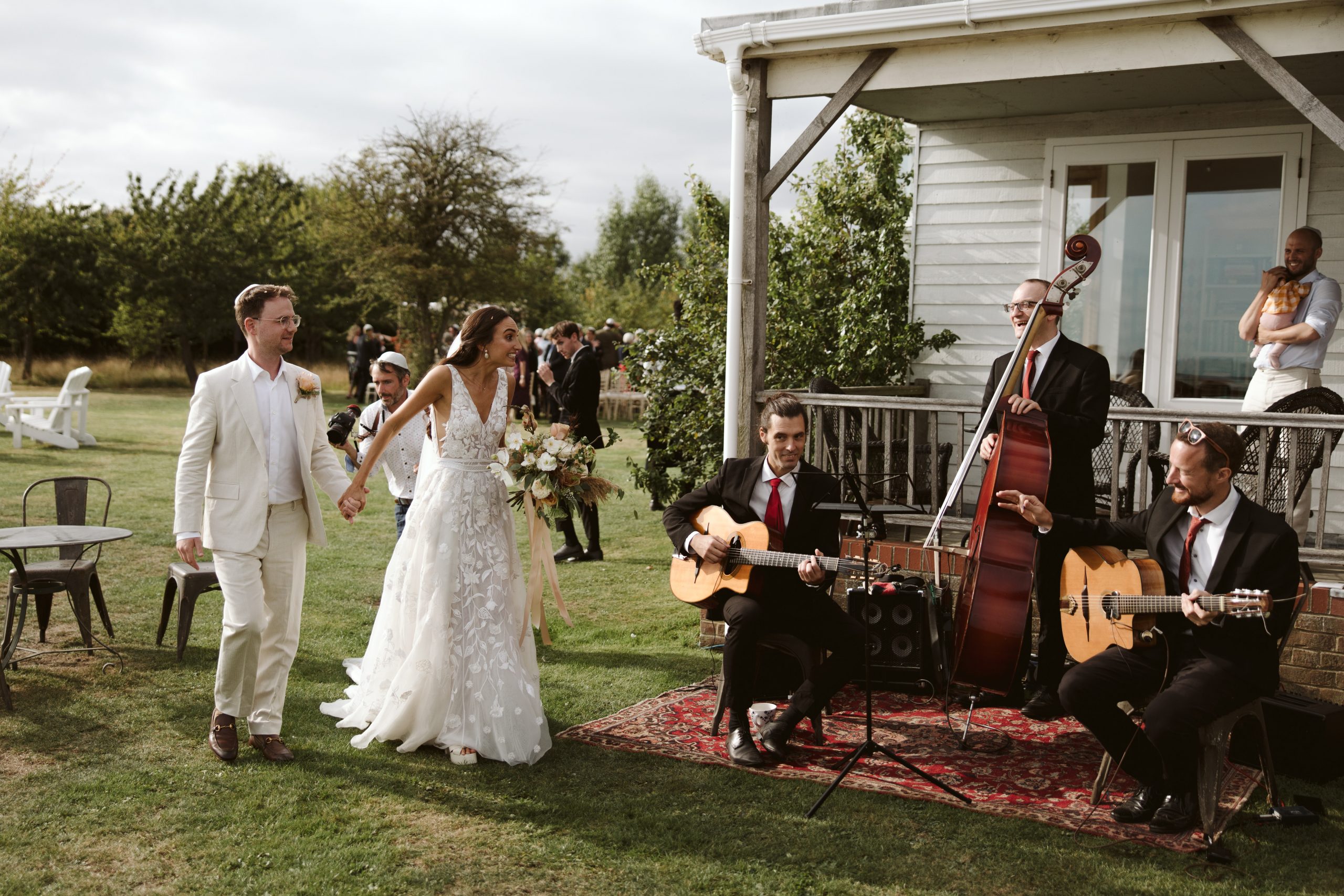 The Post ceremony drinks reception followed, and our amazing Gypsy Jazz band entertained as guests chatted and delicious canapés were served by the catering team The Social Pantry.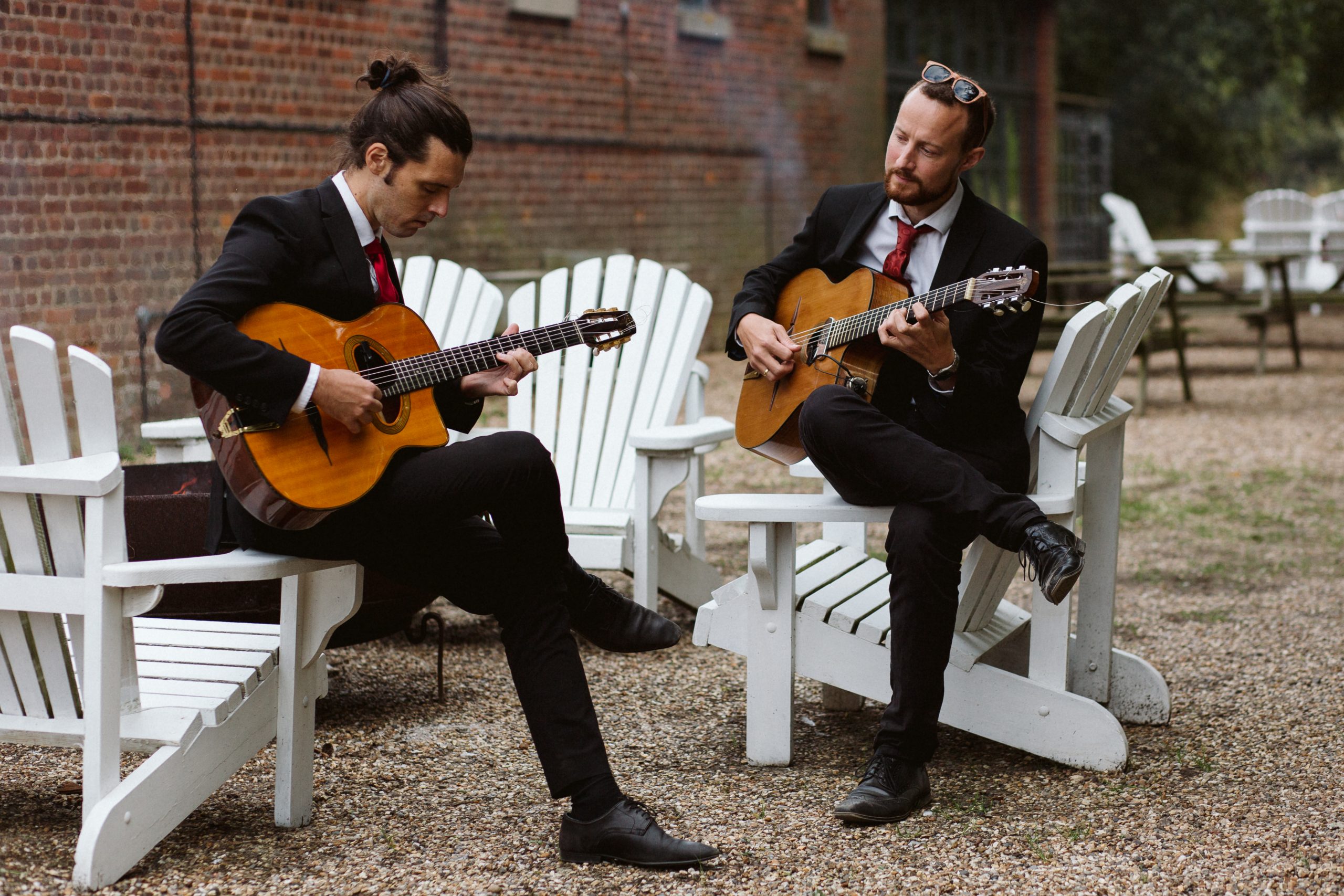 The next part of the day can be summed up in one word. FUN!!  Dos Tiempos were joined by the Rabbai who jammed along on the drums during the Israeli Dancing – legendary pretty much describes the vibes!! Amazing!! Check out this cheeky video that we managed to capture – so many memories made (spot the super cool Rabbai jamming along next to CJ!).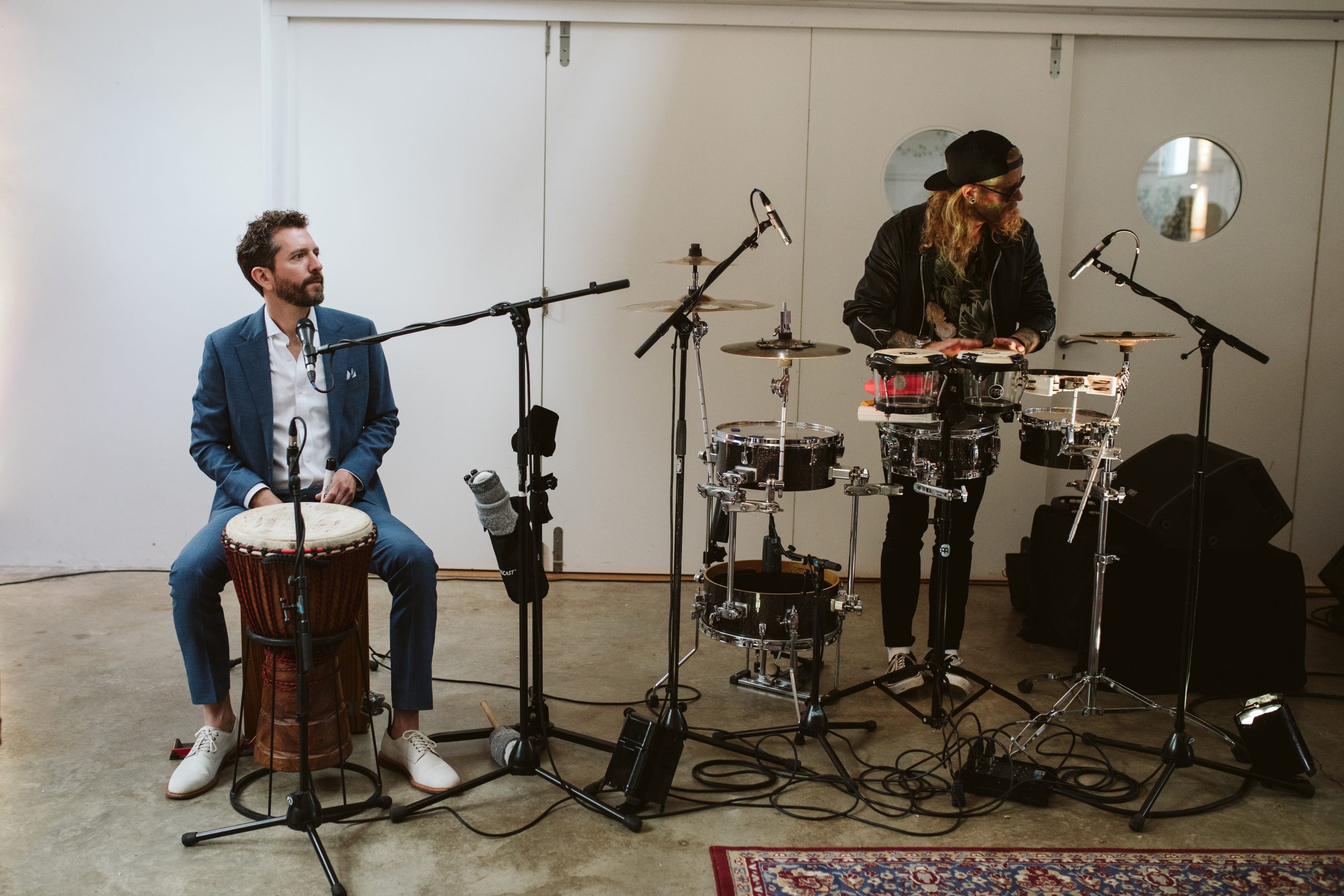 Guests enjoyed their dinner in the Bomb Factory and the evening reception took off afterwards with Dos Tiempos bringing some epic tunes. Not only did this wedding have a 'normal' evening reception, they took it one step better and had AN AFTER PARTY in 'The Shack', that lasted into the early hours. There is only one act good enough to bring after party vibes to a wedding – of course it was Dos Tiempos. These boys ARE THE PARTY and the dance floor was full for hours. 
We had some lovely feedback from the Bride and Groom – it was an absolute pleasure to work on this wedding – WE LOVE OUR CLIENTS AND WE LOVE OSEA ISLAND!! Thank you for having us Emily and Cian and thank you Michelle at Elegante for being an absolute pleasure to work with.
"Thank you so much. The music from Tom for the ceremony was amazing. The trio were fantastic and so friendly! And Dos Tiempos brought an insane amount of energy with incredible mixing! All fantastic, thank you!"
Cian, Groom
If you're looking for entertainment for your Wedding or Event we would love to help. Drop us an email – Lucy@houseoflemon.co.uk