At the end of July, Lemon HQ received a dreamy brief. The client was looking for help to plan, curate and co-ordinate a surprise 40th birthday party for his wife (what a lush husband!) . He had a very specific date in mind that was six weeks away & we were excited to rise to the challenge. (We couldn't find a photographer in time – so please excuse my not so professional phone photos documenting the evening below).
His brief in short was incredible live music (including some latino vibes as his wife loves salsa), beautiful food , stunning wildflowers, child friendly (as they and their friends had kids of various ages) , dancing till the early hours and lots of of champagne!
The big challenge on the day was setting everything up within a small time window when the birthday girl was out of the house (which is where the party was held) ! Excitement built as Team Lemon and our suppliers hid in adjacent streets waiting for her to leave her house, so we could then head to the garden and set up before she got back. It felt like some kind of secret mission!!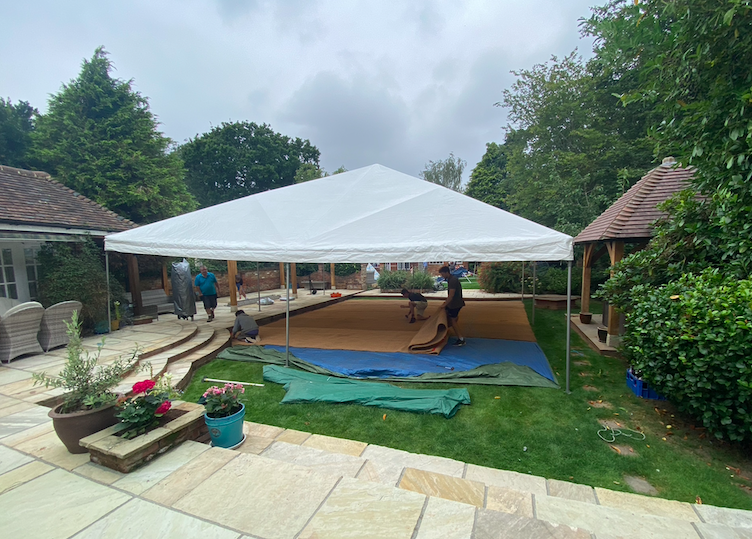 And of course, we only work with the best and so between our creative vision, the marquee company, florist and balloon designer we managed to create an epic venue in time for when she arrived home and got the surprise of her life!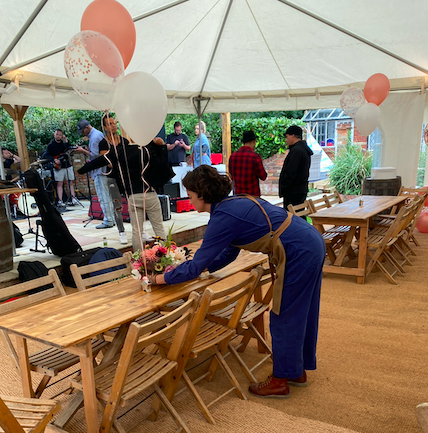 Guests arrived before she got back and our mindreader Pete entertained as they waited for the impending birthday girl. Our DJ Georgie played some tunes to add to the atmosphere and there was a real feel of excitement in the air.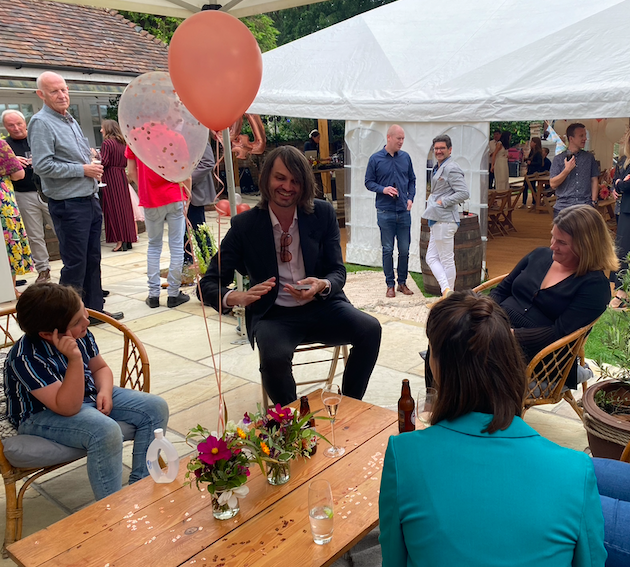 As she approached home, we were warned by her friend who was with her, and guests gathered together to give the Birthday girl a proper 'SURPRISE' as she walked into the garden. Impeccably timed, our JC Band then broke into 'Happy Birthday To Ya', Stevie Wonder style, and lots of hugs and smiles were shared. It's safe to say, she was most definately surprised that her garden was now a party venue and that all of her nearest and dearest were gathered together to celebrate with her!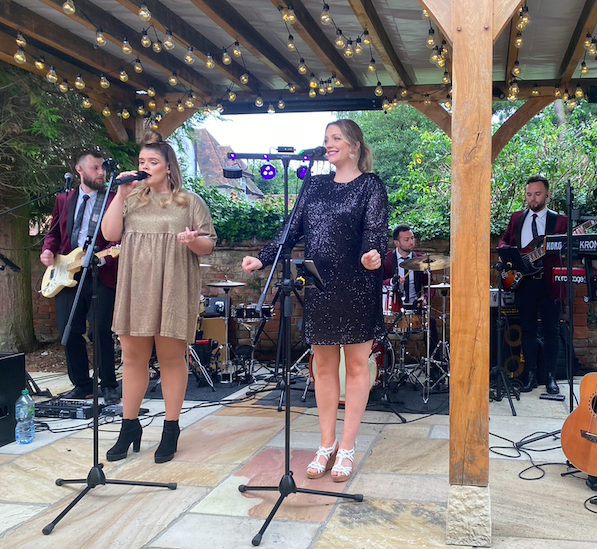 Pete continued to blow the minds of guests and live music was provided by The JC Band, The Latino Funkers and our DJ Georgie. There were many dance moves executed on the dance floor and some seriously great memories created. The boomerang booth and props went down incredibly well adding so much fun to the evening.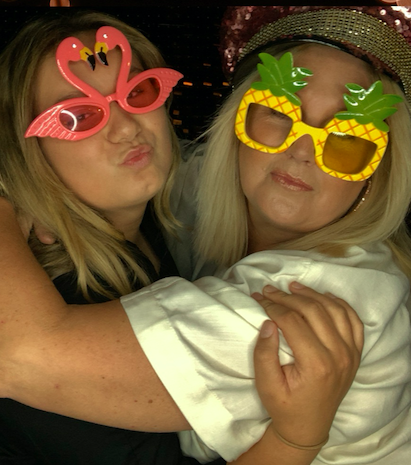 Food was served and went down amazingly – arch food provided a mouthwatering menu of hot and cold buffet items including seriously delicious vegan options. Desert was the stunning and delicious cake from Cakes by Louise James – there was not one crumb left by the end of the evening.
As the evening grew to a close, we knew we'd created an event to remember! Our client was thrilled with what we had put together and there was a real sense of memories having been made .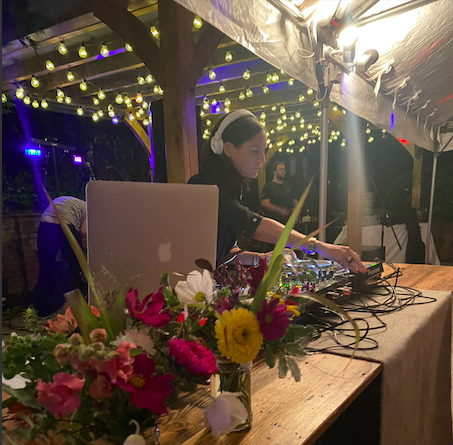 Special thanks to our amazing and lovely clients Patrick and Rachel. This was such a lovely project to be part of –  brilliant , positive and loving vibes all around.
Live Music and Entertainment Provided by House of Lemon:
The JC Band
Latin Funkers
DJ Georgie
Pete – Mindreader / Magician
Suppliers:
Event Planner – Lucy at House of Lemon
Marquee – Perfect Pitch Marquees
Catering – Arch Food
Photo / GIF Booth –  Boomerang Booth
Flowers – Field Flowers
Balloons – Heydi Balloons
Furniture – Anthology Furniture Hire
Cake – Cakes by Louise James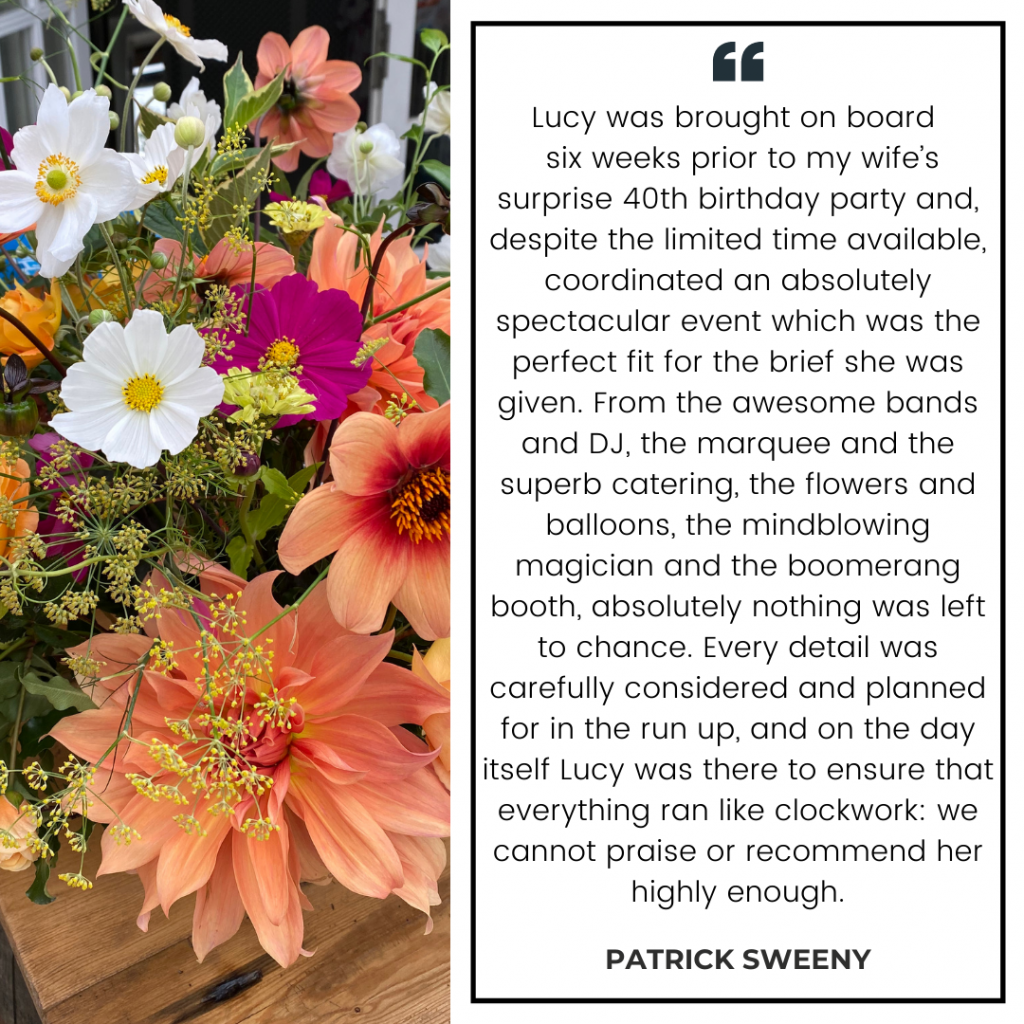 If you are looking for help with your next celebration I'd love to hear from you! You can contact me here.